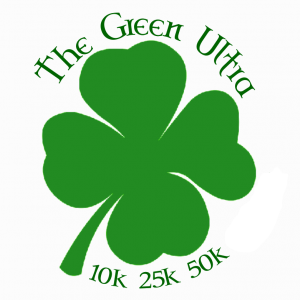 The Green Ultra
50k/25k/10k Trail Race
March 18, 2023
At the Millican Reserve
Celebrate St. Patty's Day with a run, drinks, good food, and great company at the Millican Reserve.
Schedule:
Friday — Packet Pickup will take place at Millican Reserve.
5:00 PM- 6:30 PM – Packet Pickup
Saturday — Race Day!
6:30 AM – 7:30 AM – Packet Pickup
7:00 AM – All course drop bags must be labeled and at pickup location
Race Start Times:
50k/25k – 7:30 AM
10K – 8:00 AM
Course:
All distances will take place on single track trails threw the Millican Reserve property. These well maintained trails offer a variety of challenging and fun terrain that will entertain all levels of trail runners. We encourage everyone to join Lone Star Trail Runners so that you can get comfortable with the trails.
50K – 2 laps
25k – 1 lap
10k – 1 lap
The map is not final and subject to changes.
Aid Stations:
There will be fully stocked aid stations every 5-6 miles on the longer courses. It is strongly encouraged to carry a bottle and food with you, some sections will take longer than expected.
Each aid station will have Water, Tailwind, Gels, Gummy Bears, Oreos, Coke, Chips, Pretzels, and Electrolyte Supplements. If it is hot, we will have ice, ice water and Sponges. If it is cold, we will have warm food for the longer distances.
Cup-Less:
This race will be cup-less! That means there will be no cups for any liquids on the course. This helps us to minimize our footprint and maintain sustainability. It is strongly encouraged to bring a bottle to fill and have between aid stations. Some parts of the course can take much longer than it looks on paper.
CSPT Recovery Tent:
The CSPT Recovery Tent will now be at all races! This will feature pneumatic compression pants for post race recovery, and recovery beverages.
Awards:
Men and Women's Overall and Age-group awards will be given to top 3 finishers of each race.
Age Groups:
Under 18
18-29
Every 10 years after that, as high as we need to go.
What's included:
Every participant will receive something (It will be EPIC). Also included in registration will be food, beverages, and finisher's award.
Discounts:
Kids 15 years and under fixed pricing of

$30 for all races.

Teachers, First Responders, and Military Service mend and women receive 10% off.